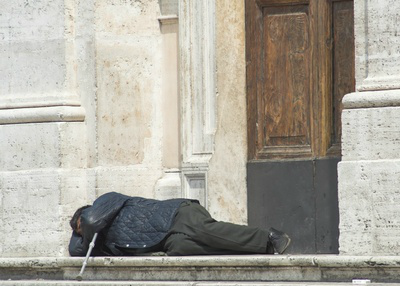 American Speechwriter doesn't exist in a vacuum. And we know hiring a speechwriter is a luxury. We also know that around us, and throughout the world, there are many people who lack the necessary resources to live or to be safe as we do. As we have helped fundraisers gain millions of dollars in donations over the years, we know that many, many organizations thrive with much less.
Below are organizations we support in some way. If you've been a client, or if you know us personally, or you randomly landed here, consider donating them money. Some of my clients have donated $1,000,000 and more to organizations they love. Please consider a generous donations to one or more of these. Mostly (but not all), these are small, low-budget nonprofits making a local, but significant impact. Imagine what a $100,000 gift could do! If that's not your budget, even $5.00 will help.
As you check these out, you might think, "That's not for me. My beliefs don't match. There are better organizations to donate to." By all means, please do. And give time. Coerce your friends to give or volunteer with you.
Home Sweet Home Ministries
303 E Oakland Ave
Bloomington, IL 61701
(309) 828-7356
They help homeless people in central Illinois. I volunteered heavily with them for almost a decade, teaching inmates in the county jail.
DuPage Pads
705 W Liberty Dr
Wheaton, IL 60187
(630) 682-3846
They coordinate temporary housing in western suburban Chicago churches among other things. I volunteered there doing overnight shifts and making meals.
Project AngelTree
Prison Fellowship
P.O. Box 1550
Merrifield, VA 22116-1550
(800) 552-6435
This is a subset of Prison Fellowship, helping provide Christmas gifts to children whose parents are in prison. I was a consultant, helping them develop marketing in colleges.
Olive Branch Mission
2636 West Marquette Rd.
Chicago, IL 60629-9809
(773) 948-3004
They serve the homeless in Chicago, offering an emergency place to stay.
Operation Liberate
2700 Braselton Hwy Suite #10-125
Dacula, GA 30019
They employ licensed private investigators in order to identify and locate trafficking victims, enabling law enforcement to rescue them.
Pacific Garden Mission
1458 S Canal St
Chicago, IL 60607
(312) 492-9410
They are a homeless shelter in the South Loop section of Chicago, Illinois.
Water at Work Ministry
1155 Mt Vernon Hwy NE, Suite 800
Atlanta, Georgia 30338
(404) 860-1292
Provides sustainable clean water to the poorest communities in the Dominican Republic.