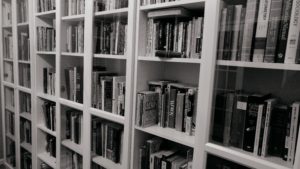 Good Literature Makes Good Speeches
My background is fine literature. Some speechwriters have a journalism or public policy education, but I studied poetry and American literature, with graduate work in creative writing and storytelling. Here I learned, as one client describes my approach, "to turn a phrase."
A good speech is more than providing the who, what, when, where, and how. It involves engaging the audience in a way an article cannot accomplish. Read more about the value of hiring a speechwriter.
I listen to you, your voice, inflections, as well as what drives your ideas and passions. I learn your dialect and vocabulary.
When a poetic flourish is required on speeches, presentations and marketing material, I impress my clients. I am not an ordinary speech writer.
If you need an international perspective, I can help.
I have written almost every aspect of communications in an international as well as hyperlocal setting, helping connect employees from India to Germany to Spain to the UK to Brazil, and back to the United States. My work is known in at least 20 countries. (read more)
I know the required approach and language to promote internal branding, change management buy-in, and esprit de corps.
Other media used includes strategically scheduled e-mail, voice mail, intranet copy, speeches, and selective meetings. I have led large scale meetings and communiques. I bring expert knowledge in most required applications (writing, presentation and design).
Clients
With over 25 years of influence through writing, my clients have been big and small, known and unknown. A few for whom my speeches have mattered:
CEO of nationally-known moving company
CIO of a global human resources consulting company
Executive vice president of sales at a leading industrial supply company
Military leaders at the highest level
Directors at many major corporations
Vice president leading international growth of a well-known insurance company
Weddings of fathers, mothers, brothers and sisters across the globe
I believe in the power of words, the power of stories, and the power of oration.