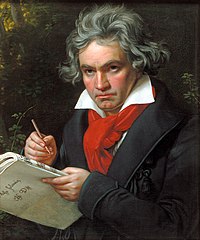 Speech Tip: Trust the Process
If you are confident in your work, follow through despite the challenges. That's what leaders do. Trust the process.
Ludwig van Beethoven was almost totally deaf when composing his final work, Symphony No. 9 in D minor, Op. 125. We easily recognize that his genius, not his hearing, pulled him through. But he also never heard the applause. He knew he wouldn't. He composed anyway. He understood musical principles so well and was confident his ideas would work that he got the job done. Go get things done.
See on LinkedIn.
Contact me. Let's talk process.